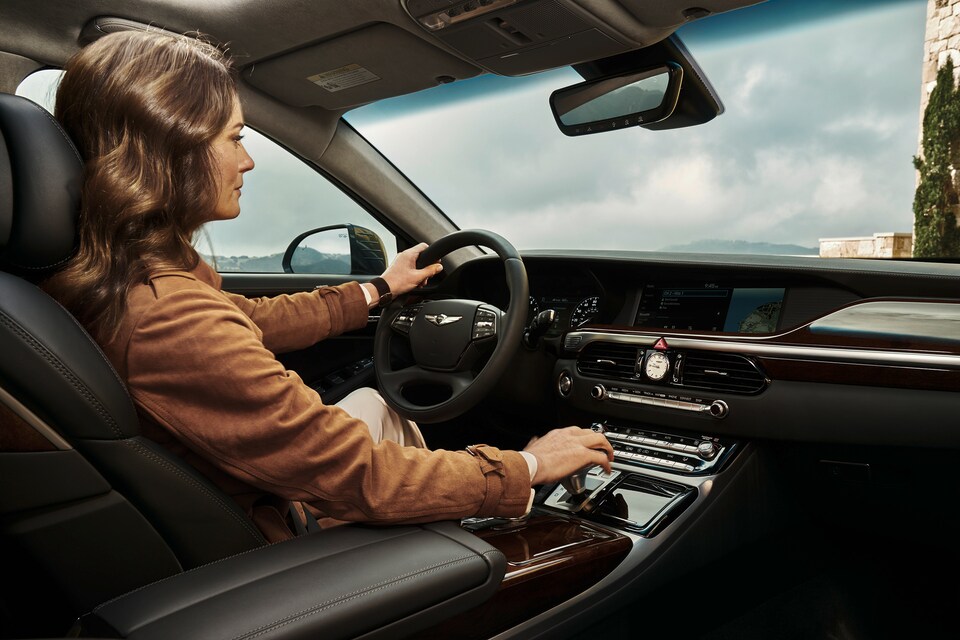 If you're interested in finding a luxury vehicle with standout qualities to give you the opportunity to drive off in a premium new Genesis, our dealership is here for you. Those in Westport, which is conveniently near Genesis of Stamford are welcomed in to see our selection of quality vehicles and find the right fit for all your driving needs.
Westport Drivers Can Discover New Genesis Vehicles
You're going to find sedans and SUVs that are visual stunners, and inside present the highest grade of luxury and performance in our new Genesis lineup. With options that outdo and outclass some of their European rivals, you're going to find plenty to like. We have you covered with sedans of multiple sizes, and a standout SUV to give you the power to find a new Genesis that will cater to all your luxury car needs.
Our Popular Options include:
With any one of these choices, you're going to drive through Westport and beyond with confidence. You can easily see yourself riding into NYC in one of these standout Genesis vehicles, turning some heads, or in and around Connecticut's Gold Coast, Downtown Westport heading to the ships like Lulu Lemon and Theory. Wherever you go in your new Genesis, you'll know you're riding in luxury that impresses in the big city, Westport and beyond.
Find Savings with Used Luxury Vehicles in Westport
In addition to providing you with new options, there are used Genesis vehicles here at our dealership serving Stamford. You can find many options, which includes recent model year choices that provide a high level of luxury at a lower cost than buying new. We house used Genesis along with used vehicles from a variety of other brands to give you ample choices on your next search for a luxury car or SUV.
Genesis Service and Repair for Westport
After purchase, you can be assured that we're here to take care of your vehicle for all its maintenance needs. If you follow your maintenance schedule, you'll have a Genesis that continues to run at high performance levels, and last throughout the duration of your ownership or lease. We are here to diagnose and repair any issues you might have with your vehicle using the right tools and technology available to us, and of course the right parts. It's all an effort to keep your luxury car experience going strong.