With a full lineup of standout vehicles, drivers can choose any one of our new Genesis options and feel confident in their decision. But, we want you to find the one that fully fits your needs and here at Genesis of Stamford, we will provide you with all the details. Comparing the different vehicles in our showroom like the Genesis G70 and Genesis G80 gives you the chance to find out which one you prefer as they have many similar options, but are fully unique on their own. That's why those from Stamford, Norwalk, Greenwich and Westport, CT should stop in and see these vehicles up close to determine which one you'd like to make your next luxury car.
New Genesis G70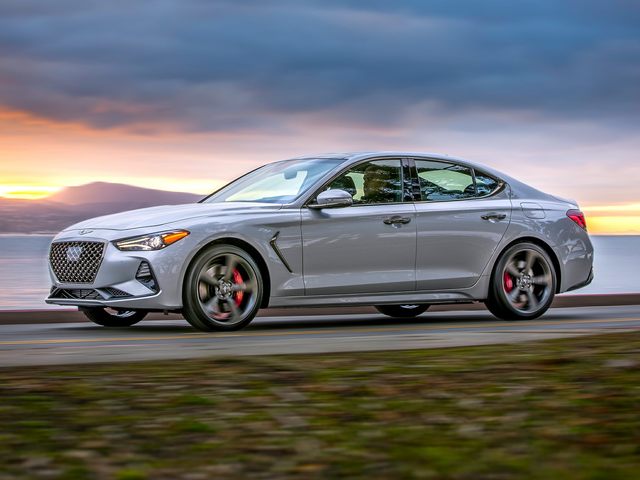 New Genesis G80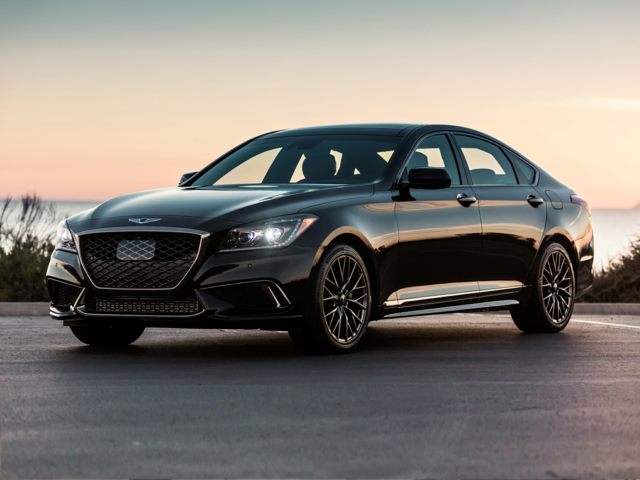 G70 vs. G80: How Are They Different?
There are two major differences between the Genesis G70 and G80. The first is the size of each vehicle. Both are in different segments with the Genesis G70 being a compact luxury vehicle, while the Genesis G80 is considered a mid-size option. That means the Genesis G80 has a bigger exterior dimensions as well as interior space than the G70. Though, even with the differences wheelbase and length, width and height along with passenger and cargo room, both the Genesis G70 and G80 are at or near the top of their class in terms of interior cargo space and size, giving you plenty of comfort and room. When you come by and see both vehicles up close and personal, you can see they are equally spacious for their size, and determine which one is right for you based on your own preferences.
The second difference between the two Genesis luxury sedans is power and performance. With the Genesis G70, you're getting a vehicle powered by a four-cylinder, 252-horsepower engine which is among the most potent in its segment, and offers more power than similar-sized vehicles. Of course, as the larger model, the Genesis G80 for the current 2020 model year features a standard 311-horsepower V6 onboard, plus a turbo V6 and V8 option. Each one is also efficient as the G70 provides up to 30 miles per gallon on the highway, and the G80 gives you 26 mpg on the highway. For its all-new 2021 edition, the Genesis G80 is set to offer a turbocharged inline-four with 300-horsepower and a turbocharged V6 with 375 horsepower. Again, choosing between them is about preference in power, while both offer plenty of it, we're here to help you see which one you prefer.
G70 vs. G80: How Are They Alike?
As Genesis vehicles, you can expect to find lots of similar features on both the G70 and G80. That's particularly true with its technology, safety, and coverage options. For example, both sedans have touch displays and simple remote keyless entry along with available hands-free power trunks available to provide added convenience to your driving experience. You'll be able to connect with Android Auto™ and Apple CarPlay™ onboard, which gives you music streaming, hands-free calls and messaging and more. As for safety, there are a number of active features that are available onboard including those that monitor surroundings, adjust highway driving speed and distance and help you back in and out of parking spaces.
The entire Genesis lineup also offers warranty coverage that many other automakers cannot match. That includes a five-year/60,000-mile basic new vehicle warranty that covers your repairs and maintenance during ownership so your vehicle condition and capability remains high. There's also an industry-best 10-year/100,000-mile Powertrain Limited Warranty for transmission and engine components so you have the backing of our service team here in Stamford for as long as you own your Genesis.
Come View Our Entire Genesis Lineup Today
If you're looking to learn more, our team in our showroom serving Stamford along with Larchmont and Rye, NY would be happy to provide you with all the details you need, and answer any questions. Contact us to get started soon!
Make an Inquiry