2021 Genesis GV80 vs. 2021 BMW X5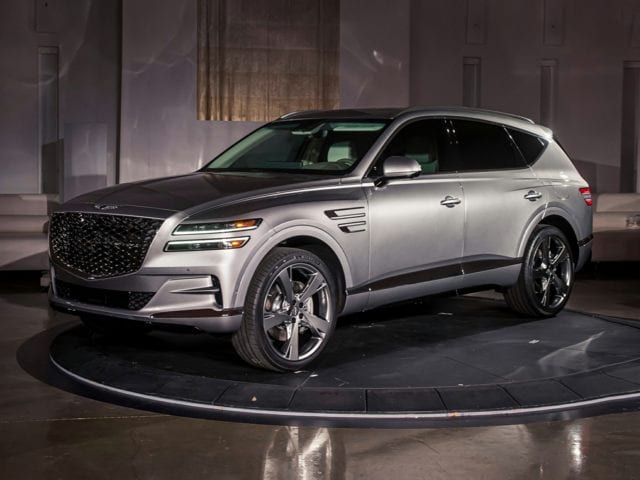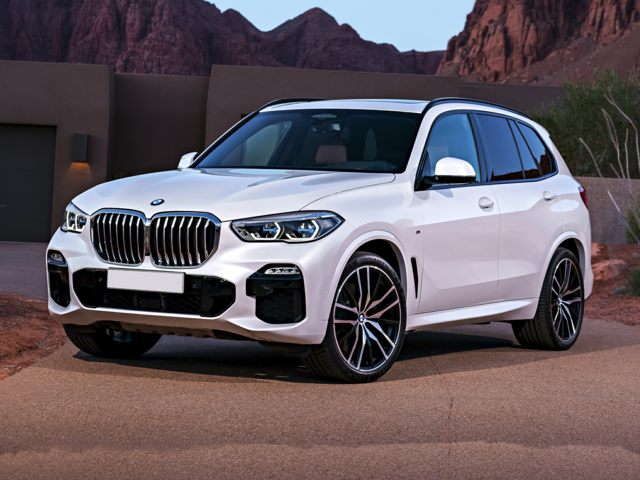 At Genesis of Stamford, the GV80 is the new and exciting luxury SUV that is grabbing plenty of attention from those in Norwalk, Greenwich and Westport, CT along with Larchmont and Rye, NY. Many want to know how it stacks up against other similar options out there, including the BMW X5. That's why we've taken the time to provide a side-by-side comparison between the two so you can evaluate its pricing, trim levels, technology and safety, power, size, and more and make the right choice for yourself.
2021 Genesis GV80 Price and Trims
There multiple options in the Genesis GV80 lineup, as you can choose between three different trim levels, and two different engine options. There's the Standard, Advanced and Prestige options, with 2.5T or 3.5T engine choices, plus rear-wheel drive and all-wheel drive choices. This of course gives you a wide range of pricing which starts at $48,900 for the GV80 2.5T RWD Standard, and $60,175 for the 3.5T AWD Standard.
2021 BMW X5 Price and Trims
The BMW lineup offers multiple trim levels as well, as you'll find the 40i, 50i, M50i and M available in sither sDrive or xDrive, the automaker's rear and all-wheel drive systems. You'll find the starting price of the BMW X5 40i to begin at $59,400.
Genesis GV80 Front Seats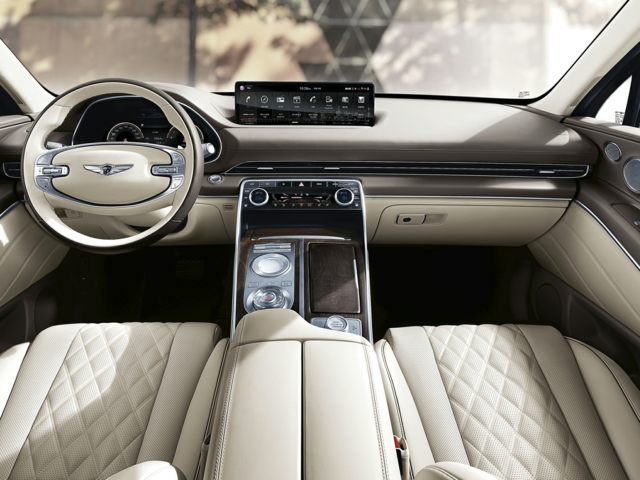 Genesis GV80 Back Seats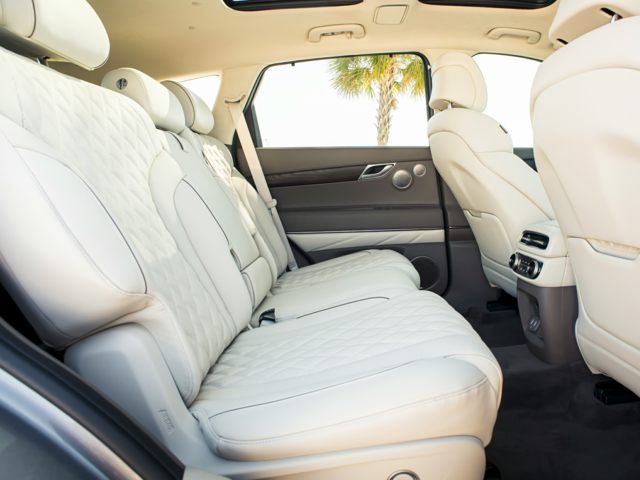 New Genesis GV80 Interior Design and Cargo Space
With a modern, next generation interior, you're going to the Genesis GV80 offers you standout quality. This includes quilted leather seating surfaces, standard heated front seats, plus you can set the mood with features like multi-colored ambient lighting. The GV80 comes with a 14.5-inch touch display and has integration to all popular smartphone platforms like Android Auto™ and Apple CarPlay®, along with USB and charge-only ports across both rows of seating. You're also going to find 3D effects on the gauge cluster, which uses sensors to track your eyes, while everything is easy to reach and simple to use as a streamlined luxury SUV experience all while offering standout space for you and your passengers to spread out.
New BMW X5 Interior Design and Cargo Space
The BMW X5 offers many of the same types of features as the 2021 Genesis GV80, as there's touch display and connectivity choices, and has an available third row of seating for kids if it's needed. You'll find many power-adjustable and memory functions for drivers, along with the same fine materials as the GV80, plus a rear power liftgate and more among its features.
Genesis GV80 Exterior Colors and Dimensions
The 2021 Genesis GV80 measures at 194.7" L x 77.8" W x 67.5" H, with the choice of 19-inch or 22-inch tires. There's also a number of different colors which includes Lima Red, Alta White, Adriatic Blue, Himalayan Gray, Gold Coast Silver, Savile Silver, Bik Black, and Uyuni White.
BMW X5 Exterior Colors and Dimensions
The BMW X5 measures in at 194" L x 79" W x 69" H on 19-inch wheels. It has exterior colors such as Alpine White, Ametrin Metallic, Artic Gray Metallic, Black Sapphire Metallic, Carbon Black Metallic, Dark Graphite Metallic, Jet Black, Manhattan Green Metallic, Mineral White Metallic, Phytonic Blue Metallic and Tanzanite Blue II Metallic.
GV80 Engines and Powertrain
There are rear- and all-wheel drive options across the 2021 GV80 lineup, and you'll also find two different engines. This includes the 2.5-liter turbocharged four-cylinder with 300 horsepower, along with a 3.5-liter twin-turbocharged V6 that offers 375 horsepower.
X5 Engines and Horsepower
The BMW X5 offers a standard 3.0-liter inline V6 with 335 horsepower standard while it also provides a 4.4-liter V8 option available on its performance-based M-line trim which offers 523 horsepower.
GV80 Safety and Reliability
Drivers will find a wealth of different safety features onboard the Genesis GV80. This includes available semi-autonomous driving mode, pedestrian detection, lane departure warning, adaptive cruise control, lane-keeping assist and automated emergency braking among many others.
X5 Safety and Reliability
There are also many different safety features on the BMW X5 which includes a semi-autonomous driving mode, automated emergency braking, lane departure warning and blind spot monitoring among its available or standard features.
Which is the Best Luxury SUV: GV80 or X5?
To us, it's clear that the 2021 Genesis GV80 comes out the winner. It provides you with standout features, power and safety comparable or surpassing what the BMW X5 can offer you and at a better value as it's priced lower than all X5 options. It boasts a larger infotainment screen, more trim options, and with warranty coverage, the Genesis GV80 bests the BMW X5, doubling its coverage on your Powertrain Limited Warranty. For those Stamford and the surrounding area who want to learn more, contact us today and we can discuss the new Genesis GV80 SUV with you today.